Lindsay Smith
Founder, Chief Executive Officer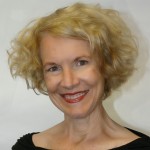 Ms. Smith recognized the importance of the City of Santa Monica's trials with rubber pavers and brought them to the attention of other cities in Southern California as well as the media. This led to the formation of Rubbersidewalks, Inc. (now known as TERRECON, Inc.) in 2001. Ms. Smith expanded the product line and quality of the original rubber pavers and has supervised the growth of the company. With a background in the feature film industry, publishing, environmental activism, and classroom teaching, Ms. Smith has been a literary editor for George Lucas, Lucasfilm, Ltd.; produced non-profit events for environmental causes; and served as Director of Development for Mediators Productions, a socially responsible film company. In 1998, Ms. Smith wrote and produced a 20th Century Fox feature film shot in Moscow, USSR which was the first American film to employ Russian crewmembers and actors. Ms. Smith is an active participant in the policies of the California Integrated Waste Management Board (now CalRecycle) in Sacramento, California. Ms. Smith attended Ithaca College (New York), the Université Aix-Marseilles (France), and graduated from Loyola University (Chicago).
Lloyd Sommers
Advisor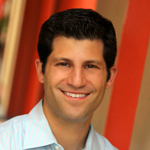 Mr. Sommers has been actively involved in TERRECON, Inc. since leading a group of entrepreneurs in a 2007 equity investment. From 2011-2014, Mr. Sommers served as the company's President, during which time he was responsible for the company's strategic direction, sales and marketing, and financial activities. Prior to joining the company, Mr. Sommers was the first-ever North American Marketing Manager for DuPont Titanium Technologies, a $700 million region within DuPont's most profitable business unit. At DuPont, he was responsible for marketing and strategy development with the aim of achieving a twenty percent price premium to competition. Earlier in his career, Mr. Sommers was an Associate at New York Life Capital Partners, a $7 billion private equity program sponsored by New York Life Investment Management and third-party clients. Mr. Sommers began his career as an investment banking analyst at CIBC World Markets. Mr. Sommers graduated cum laude from the Wharton School at the University of Pennsylvania with dual concentrations in finance and marketing and a minor in French. He earned his MBA from the Kellogg School of Management where he was elected student President.
Richard Valeriano
Senior Vice President, Technical Marketing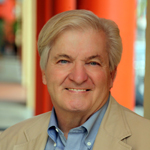 Mr. Valeriano worked as the Senior Public Works Inspector for the City of Santa Monica for twenty-four years from 1986 to 2010. During that time, he developed the sidewalk inspection and repair program for the City, which included being the knowledge leader for all trip and fall depositions and litigations. Mr. Valeriano conceived and developed the use of modular sidewalks made from recycled tire crumb rubber to solve the problem of repetitive sidewalk damage from invasive tree roots in the urban environment. This innovation has led to further developments such as long term studies regarding the difference in tree root growth patterns under modular sidewalks as compared to concrete (the 21st Study; available upon request). Mr. Valeriano has conducted a cost-benefit analysis specifically regarding the use of modular sidewalks like Rubbersidewalks™ and TERREWALKS® as opposed to pouring concrete adjacent to mature ficus trees along city parkways. Mr. Valeriano continues to work as an expert witness for trip and fall litigation as well as consult with other cities regarding their sidewalk repair program and use of modular sidewalks. Mr. Valeriano matriculated at Lehigh University in Civil Engineering before graduating with a B.S. in Business Administration and a finance major. He later earned a certificate in Asphalt and Concrete Design and Inspection from the California State University, Los Angeles.
Bob Sheldon
Senior Vice President, Government and International Services

Mr. Sheldon has more than 25 years of military service and federal acquisition and contracting experience. During his service in the United States Navy, Mr. Sheldon rose through the enlisted ranks, applied for commissioning through the Limited Duty Officer program, before retiring as a Lieutenant Commander. He is a Viet Nam veteran who also served in subsequent conflicts in the Gulf War, Panama, and Somalia during assignments as Assistant Chief of Staff for communications. While serving in the Navy, Mr. Sheldon completed his undergraduate and graduate studies in finance and international business, graduating with his MBA, magna cum laude, from National University. After retiring from the Navy, Mr. Sheldon served as program manager and project engineer for several Department of Defense contracting agencies, including Science Applications International Corporation (SAIC) and General Dynamics. His responsibilities included management of team disciplines , customer liaison and future business development for multimillion dollar government programs. Mr. Sheldon is passionate about the importance of school themes in improving the quality of education. He serves as the editor and publisher of Schoolthemes.org, a widely read media source that promotes school spirit and enhanced learning opportunities throughout the K-12 education community. Mr. Sheldon is a published author and will donate the proceeds from his novel (In Which Box) to The Mission Continues, the country's leading organization for helping wounded and disabled warriors.